Product Details
All our products are specifically realized upon request following a totally artisanal method.
Masks production and delivery to the custumer take maximum 15 days
For orders of great quantities please contact us to know the timetables in full details.
We ship worldwide from Venice, Italy.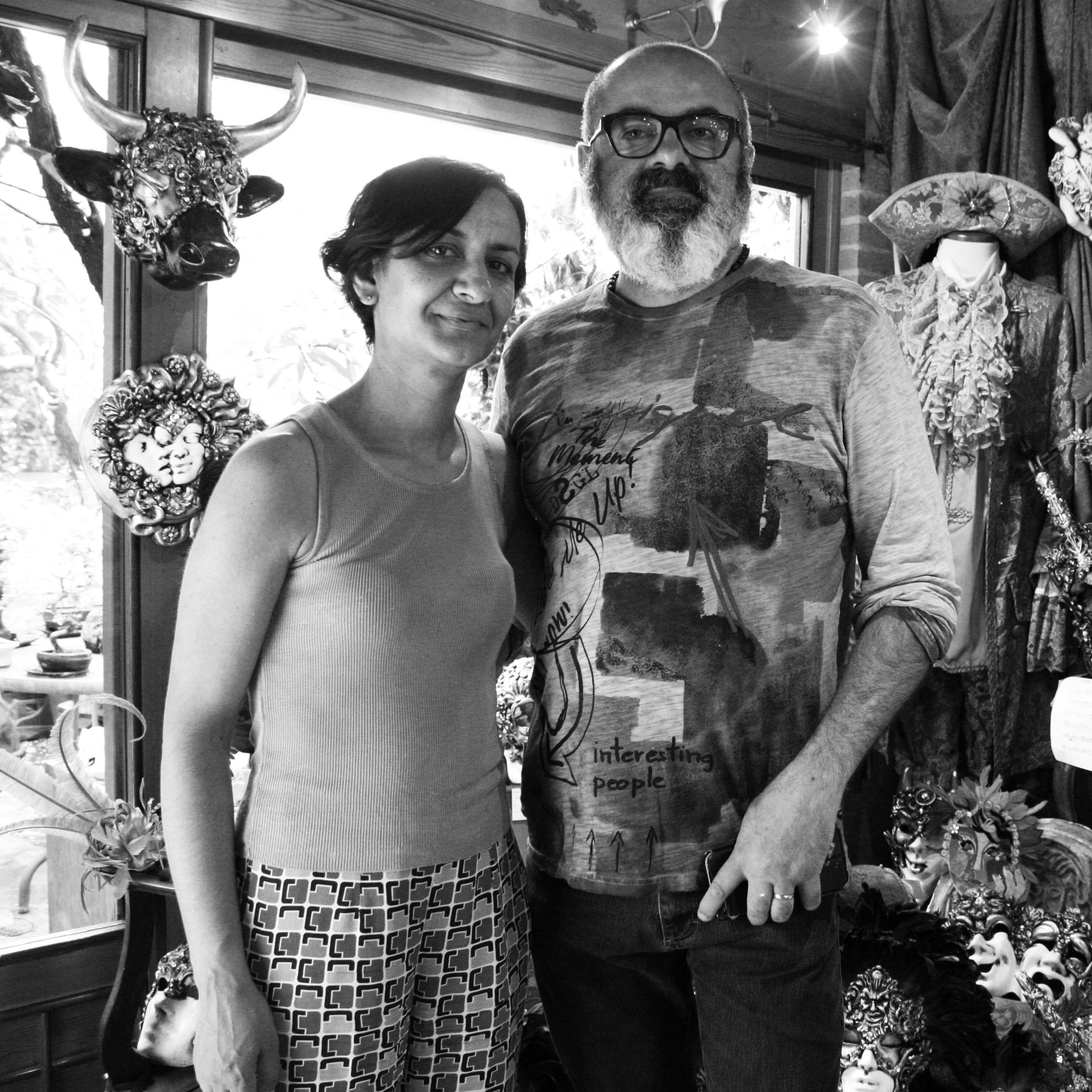 Stefano e Valentina
"We want to create unique Venetian masks in a neo-Baroque style"
Go to artisan page