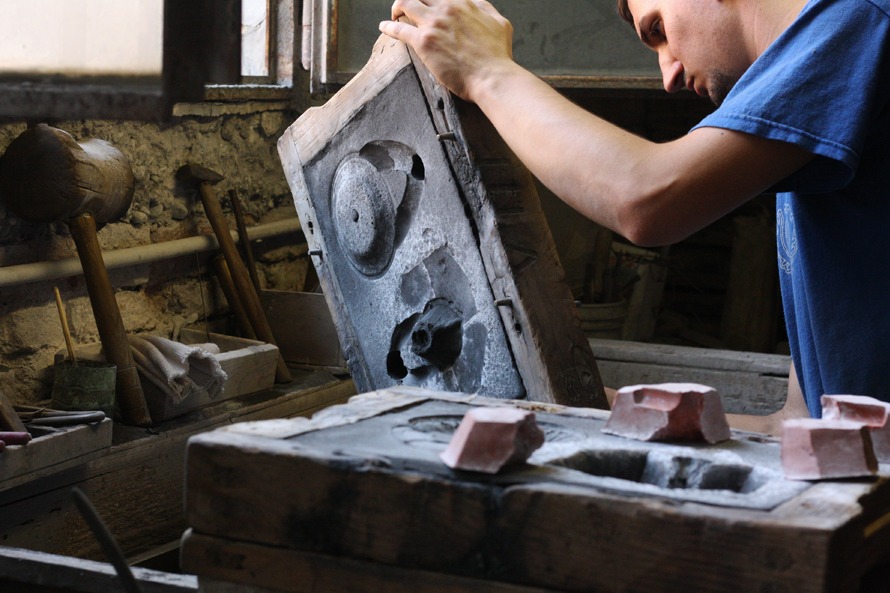 Although artistic foundries have always been a symbol of the city of the Serenissima, this magnificent union is unfortunately being lost. These days we are the only ones left who carry on this centuries-old tradition and we have no intention of stopping
We asked our Maestro Roberto to explain in detail his vision on foundries and how our Bronze and Brass objects are made. This was his response:
"Our idea is to continue the tradition of working brass and bronze, a typical Venetian activity which is being lost over time. The procedure is the same as always, "stirrup", with the incandescent liquid metal poured into the moulds. The metals are brought to the melting point and poured into a cast with the final shape of the object to be made. Once the metals have cooled, the object made is extracted, polished and patinated."
Our foundry manufactures various types of bronze and brass objects:
Discover all the treasures of the last Venetian Artistic Foundry and Roberto's secrets here