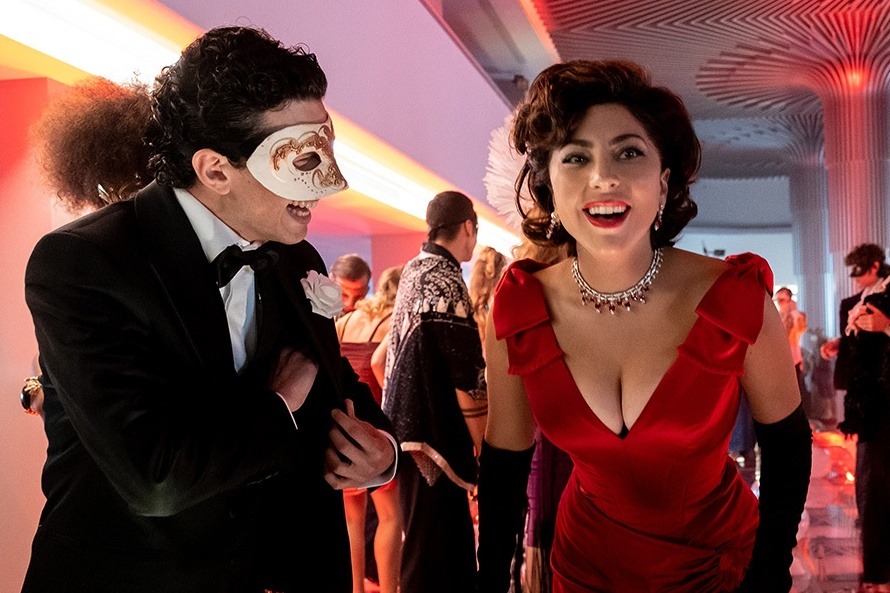 An exceptional cast (Lady Gaga, Jared Leto, Adam Driver, Al Pacino to name but a few), a visionary director like Ridley Scott, a family, the Gucci family, iconic in the history of fashion and Original Venice Masks.
Where can we find all these elements together? In the new film House of Gucci, which was released a few months ago and immediately became a controversial and iconic film.
And we at Original Venice are proud to have been chosen as the official suppliers of the Venetian masks worn by the main characters in the masked ball scene.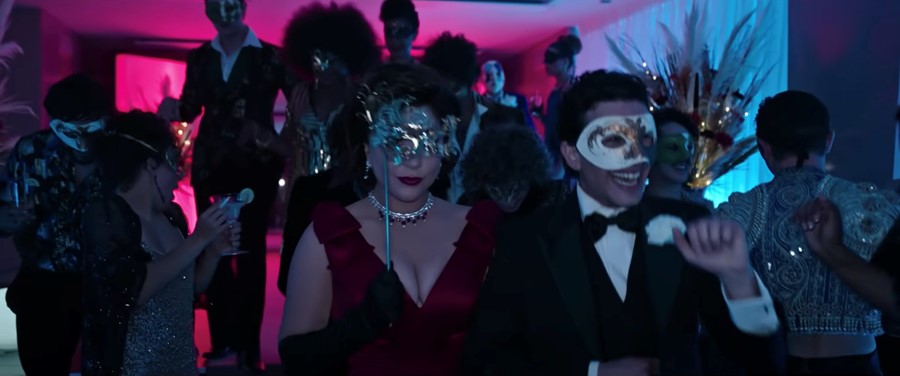 For Lady Gaga, the film's lead actress who plays Patrizia Reggiani, Maurizio Gucci's wife, the production chose the Gold Dulcinea with Strass and Stick model, a regal and light filigree mask.
Her companion enters the scene wearing our Marciana eye mask, made of papier-mâché and hand-decorated by our Master Maurizio.
As for the extras, the production chose a mix of eye masks and full-face masks in papier-mâché for the men and filigree eye masks for the women.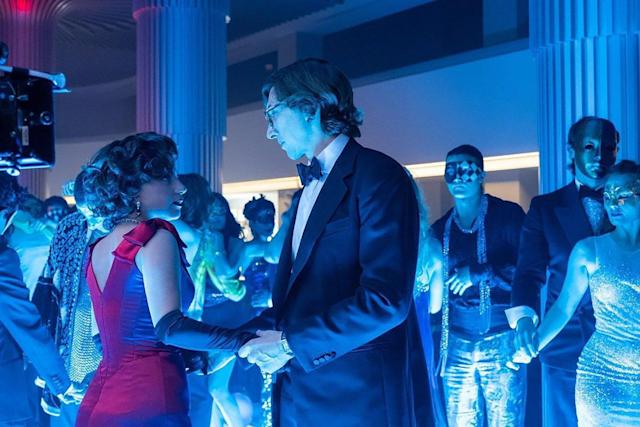 Below are the models used by the extras