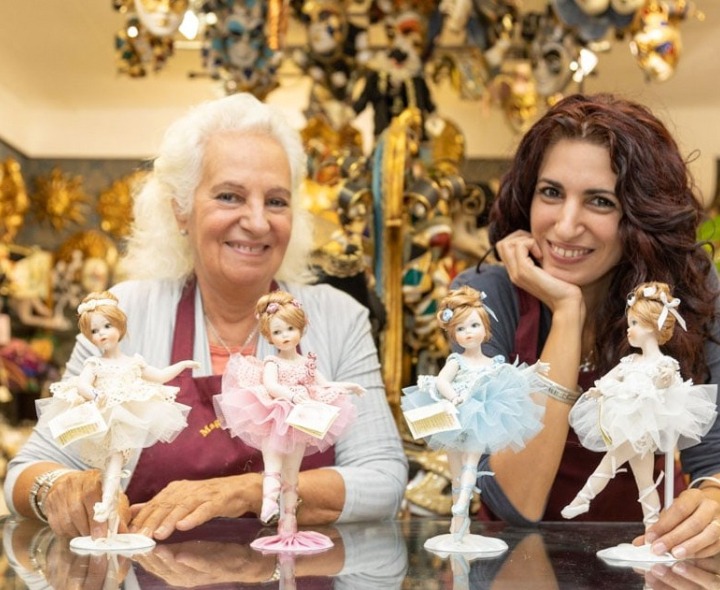 Venetian Handcrafted Dolls: A Journey into the World of the Traditional Craftsmanship offered by Original Venice Shop
Handcrafted dolls, the masterpieces of the Venetian masters
The whole world envies Venice for the beauty of our historic buildings, for the romanticism of the gondolas crossing our canals, for the panorama offered by the Rialto Bridge over the Grand Canal. But another great source of pride is the craftsmanship of our artisans, who have enchanted us with their creations for centuries.
Without a doubt, these include the handmade dolls of Venice. These are collector's dolls, made of porcelain, all with great attention to detail.
Original Venice Shop has always selected only the best of local Venetian handicrafts for you, making it easy to choose your souvenir of Venice. Now we'll discover our selection of collectable Venetian dolls.
Handcrafted, not mass-produced dolls
There is an ancient belief that dolls are imbued with life by their creators.
Wasn't the famous Italian puppet Pinocchio a doll who was given life by his carpenter, Geppetto, who had put all the love an artisan could give into his creation?
So you'll understand that owning a mass-produced doll isn't the same thing as receiving a handmade one, the fruit of the skill and passion of its maker.
It's precisely because we at Original Venice Shop know the value of craftsmanship that,

in each product sheet

, you'll also find

information on its maker

.
---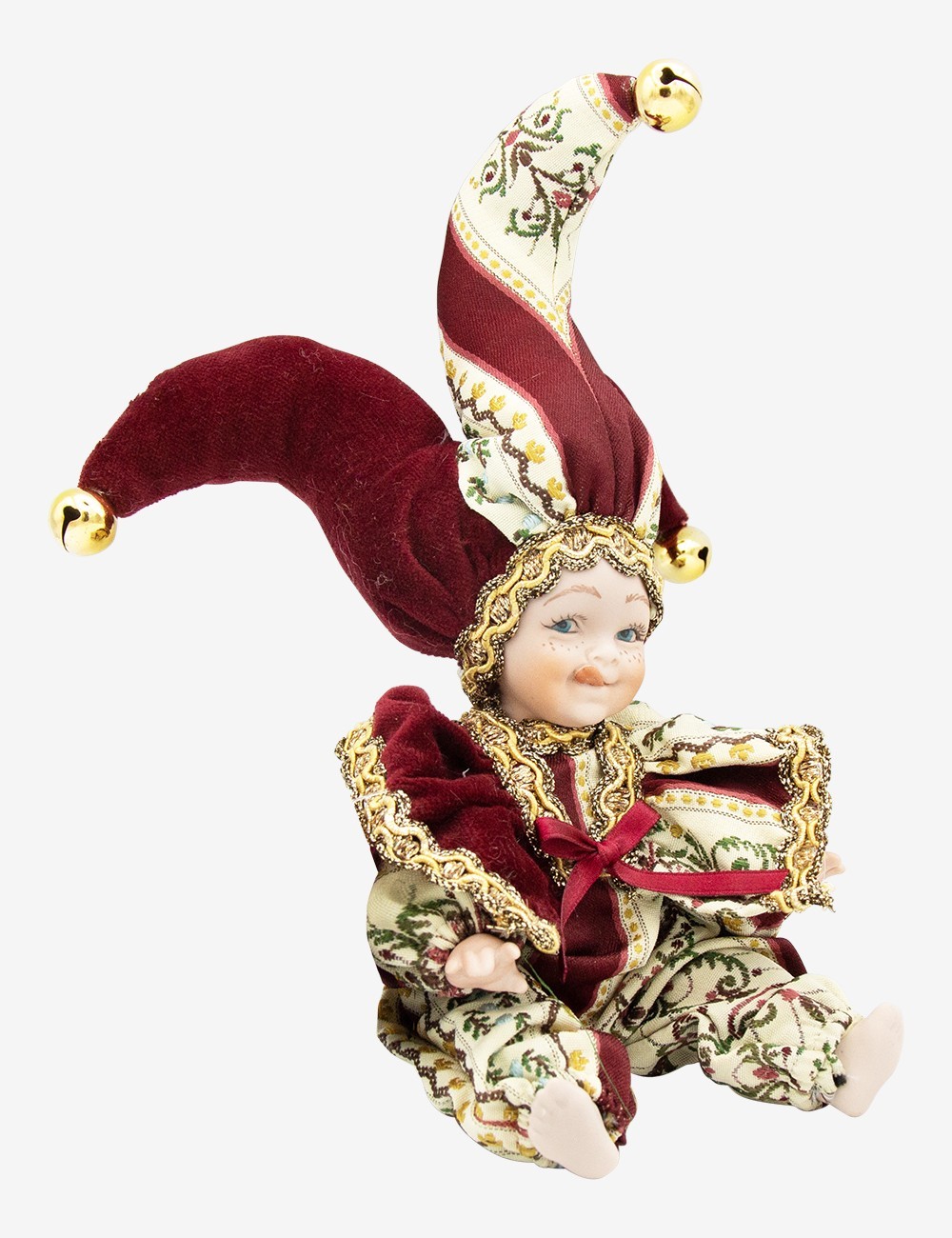 Triangel dolls
A popular souvenir in Venice are Triangel dolls.
These dolls depicting children dressed as jesters have become very famous abroad thanks to a TV series from Hong Kong, in which they are portrayed as guardian angels of love.
All the Triangel dolls are available in five sizes: small, medium, large, maxi and a keychain version .
Our

Triangel Dolls

are the work of

the craftsman Nanni

, who has been producing these fantastic collectible porcelain dolls for decades. Each of his creations is made entirely by hand, with the utmost care paid to every detail, whether it's in the stitching of the clothes or in the facial expression.
---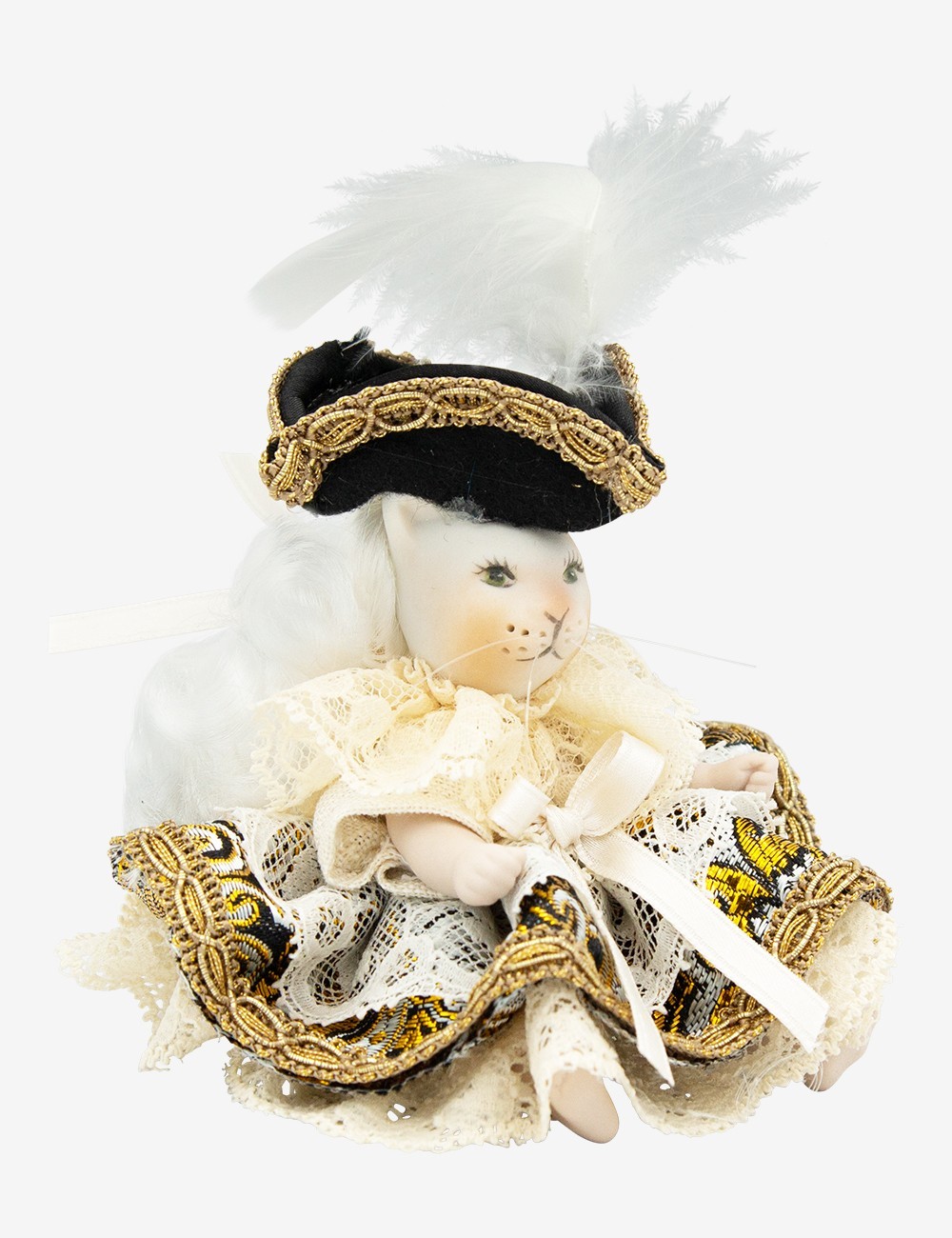 Venetian Kittens
Venice loves cats and cats love Venice.
You only have to walk around Venice to realise how much this city loves cats and welcomes them (not having cars has certainly helped it to be a completely cat-friendly city, after all).
If you haven't yet had the chance to take a stroll around Venice, you can google 'Venice cats' to be inundated with articles by enthusiastic Venetians, telling you about the history which has linked felines to this city since the Middle Ages.
Cats, in fact, have always been faithful helpers of Venetians, far more so than dogs (there were few gardens in Venice which could be guarded by dogs), because they helped merchants get rid of rats in the holds of ships during sea crossings.
We could send you links to plenty of articles talking about the friendship between Venice and cats, but there are so many of them and they're all very good, so we'd rather link you this photographic project which aims to capture all the feline inhabitants of the lagoon city.
If, on the other hand, you happen to be strolling through Venice, stop by the famous Libreria Acqua Alta, where every day several cats, curled up on piles of books, greet astonished tourists who don't miss a chance to photograph them and write articles about them.
After this fitting introduction, you'll understand why

Nanni

, our artisan, has made

kitten dolls

, where he's dressed the kittens up in the finery of Venetian aristocrats. Never anything but the best for

Venice's best friends!
---
Pinocchio dolls
The Pinocchio dolls were made as a homage by Venetian craftsmen to the Italian novel of the same name by Carlo Collodi written between 1881 and 1883.
Pinocchio is the story of a wooden puppet created by the skilful hands of a carpenter named Geppetto, who made him to be the star of theatrical performances with other puppets like him and earn him money in difficult times. After all, this fantasy novel is set in Italy in the first half of the 19th century.
Geppetto poured so much love into carving this puppet that the Fairy with Turquoise Hair decided to give him the opportunity to see him transform into a flesh-and-blood child.
What better doll is there, then, to celebrate Italian craftsmanship?
This tribute to the most famous craftsman of Italian literature is the work of Grazia, who has continued a path which was started many years ago by her mother Maria Rita.
Even today, as then, Grazia carefully chooses the fabrics and hand-paints the face of each of her Pinocchios, all to give tourists a precious and unique souvenir.
---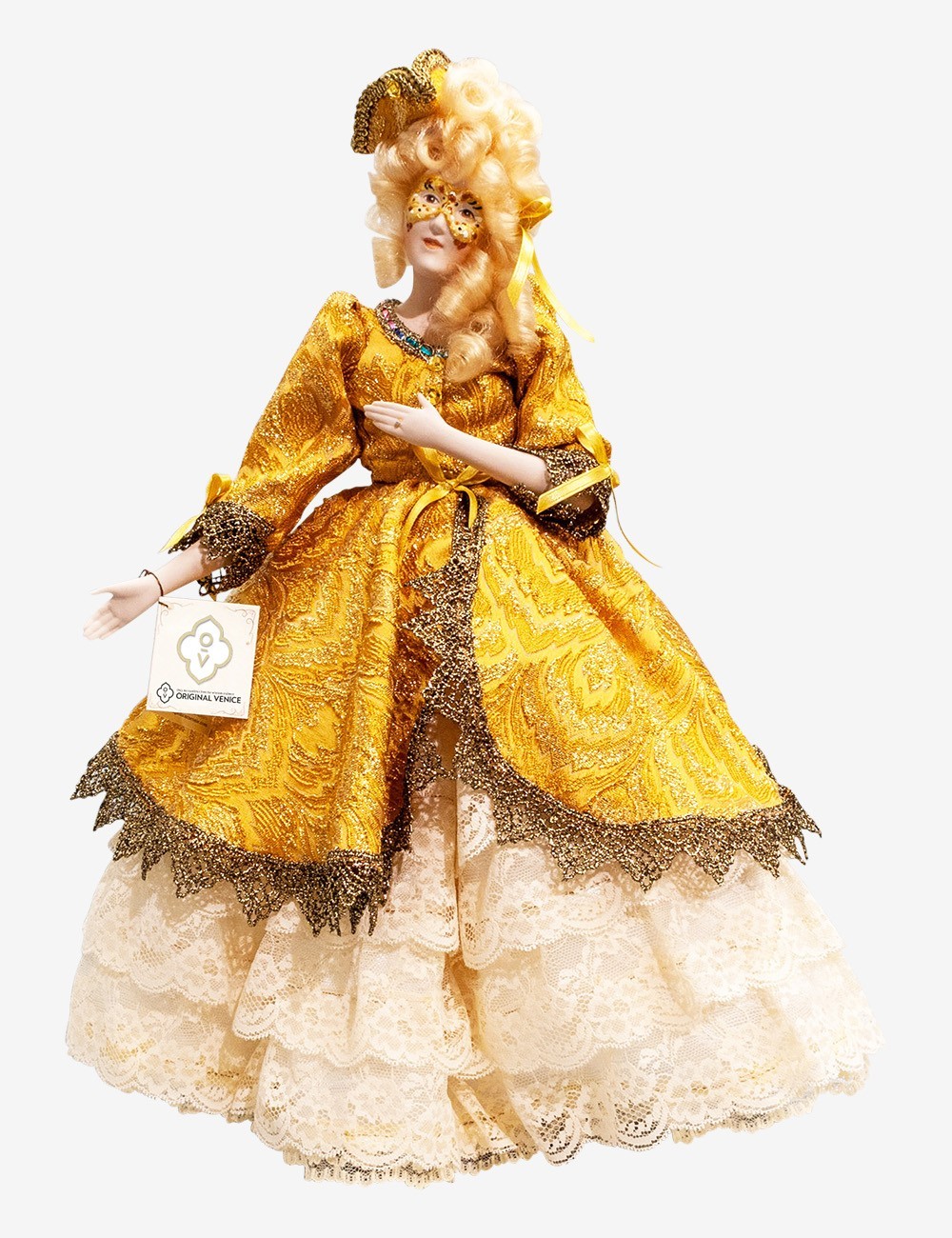 Dolls, a furnishing accessory in the homes of Venetian nobles
Porcelain dolls, both in the past and nowadays, have been and are present in the homes of the Venetian upper middle class as they have always represented status, as well as essentially being a highly valuable and extremely exclusive piece of furniture.
Since these dolls were once, as we have already mentioned, owned by the upper classes, our artisans have dressed them up as if they were still made to be given to noble Venetian children in the 16th century, who would have wanted them to be dressed like their mum and dad.
These are the

most typical Venetian dolls in our collection

. It would be impossible to describe them all, so we'll leave it to you to find

the one which most catches

your eye and

your imagination

.