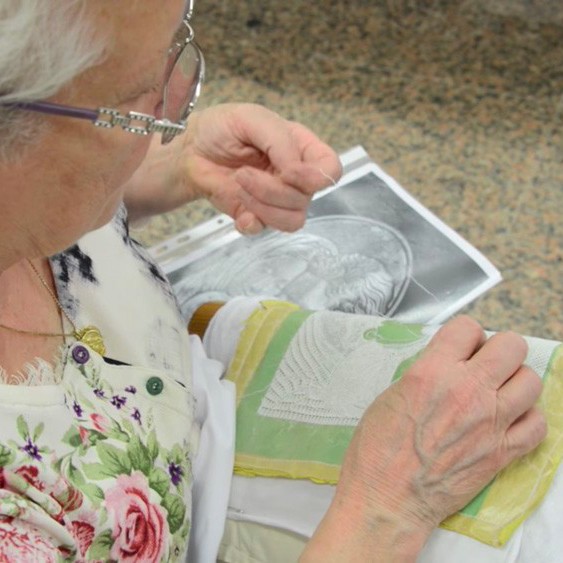 Nadia
The art of Burano lace is a family affair.
For our artisan Nadia and her lace workshop, this is not just an expression but a simple statement of fact.
Nadia's workshop was set up in Burano in the 1930s and has never moved from there to become today's leading exponent of this ancient craft.
The continuity of the family tradition has meant that even the lacemakers who work in the workshop today are able to execute all the stitches of Burano lace, even the oldest and long-forgotten ones.
Moreover, in Nadia's workshop the continuous study of new tailoring techniques together with the secrets of tradition ensure that the art of Burano lace is constantly renewed without ever losing sight of its origins.
Lista prodotti di Nadia